Independent by Nature
™
We are a full-service independent insurance agency located in Virginia's Blue Ridge for businesses and individuals. You deserve an insurance adviser that is responsive, resourceful, and reliable. For 75 years we have gotten to know our customers, created meaningful and rewarding insurance experiences, and stood behind our promises. At HAWK Advisers, we approach insurance with a bird's-eye view – helping you understand your risks and exposures from an elevated lens to guide you through the vast insurance landscape and decision-making process.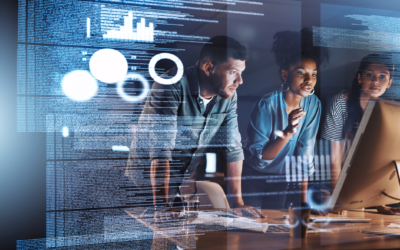 In an increasingly interconnected world, where every click and swipe opens a gateway to a universe of information, the need for robust cybersecurity measures has never been...
read more
Committed To Our Community
HAWK Advisers is privileged to be an ambassador and reciprocating partner to our community. Our commitment goes beyond insurance and risk management. We actively seek opportunities to serve and advocate for organizations that are giving back to our community in meaningful ways. The servant leader inside each of us is best demonstrated when we are working alongside one another and restoring hope to others by responding to needs greater than our own. "Give Back" is our favorite and most celebrated core value and it defines the essence of our culture. Contact us below if there is a community event or organization that may benefit from the contributions of our team. We'd love the opportunity to serve alongside you!
Here's what our customers think.
"I'm really happy with Hannah and the HAWK team; they are responsive and genuinely interested in the best policy for my business. I would highly recommend chatting with them before you renew your current policy."
– Ryan
"We have been so grateful for the kind assistance we have always received. We have grown to personally like everyone, not only due to business, but as people. We are grateful and thank you for everything."
– Todd

"Very pleased with the quality of services our agency receives from HAWK Advisers."
– Celene

"I'm really happy with Hannah and the HAWK team; they are responsive and genuinely interested in the best policy for my business. I would highly recommend chatting with them before you renew your current policy."
– Ryan
"The agents are very knowledgeable and helpful. I have never had an issue with a claim and their service is always prompt."
– Wanda